Shaker Fence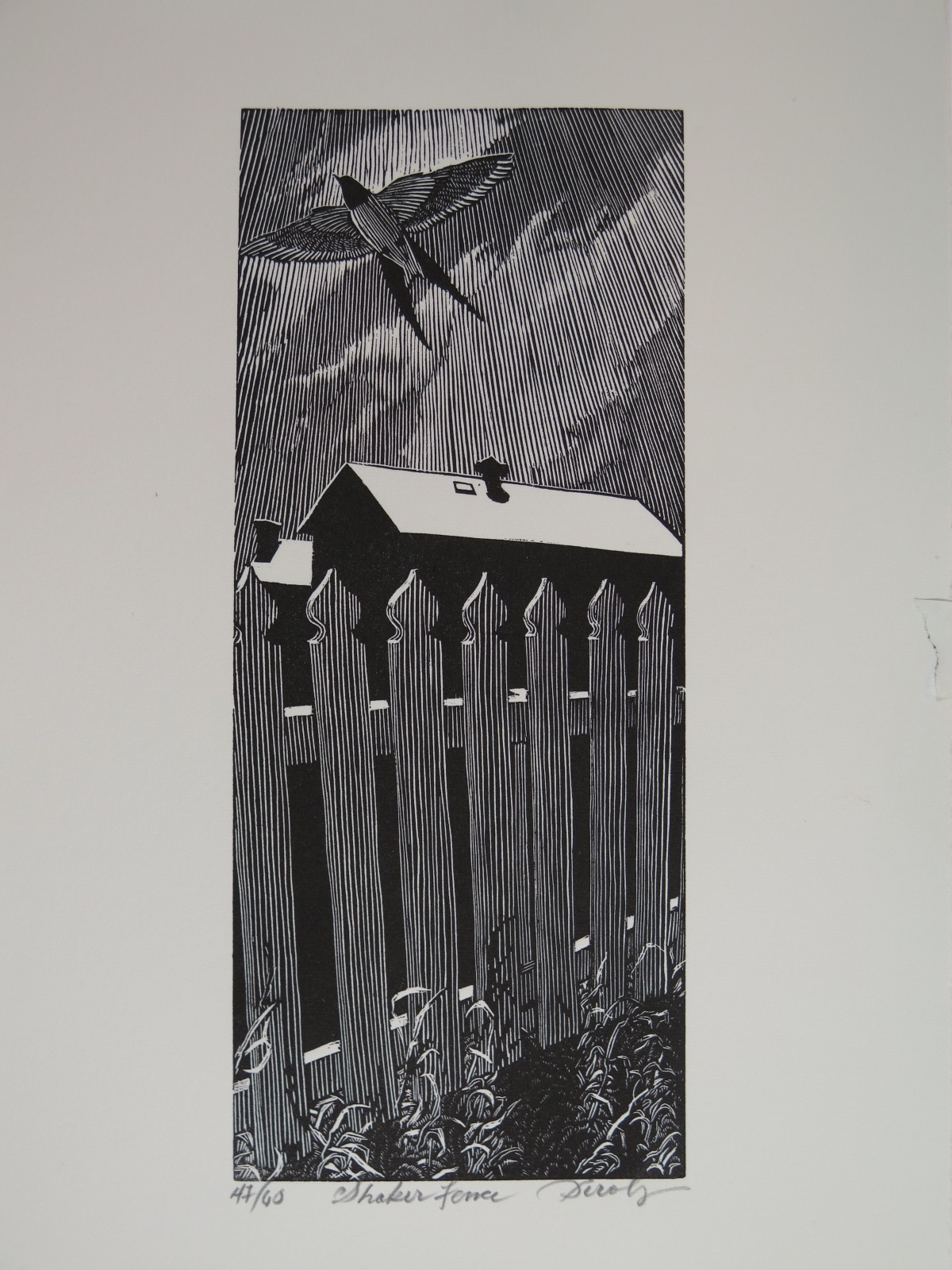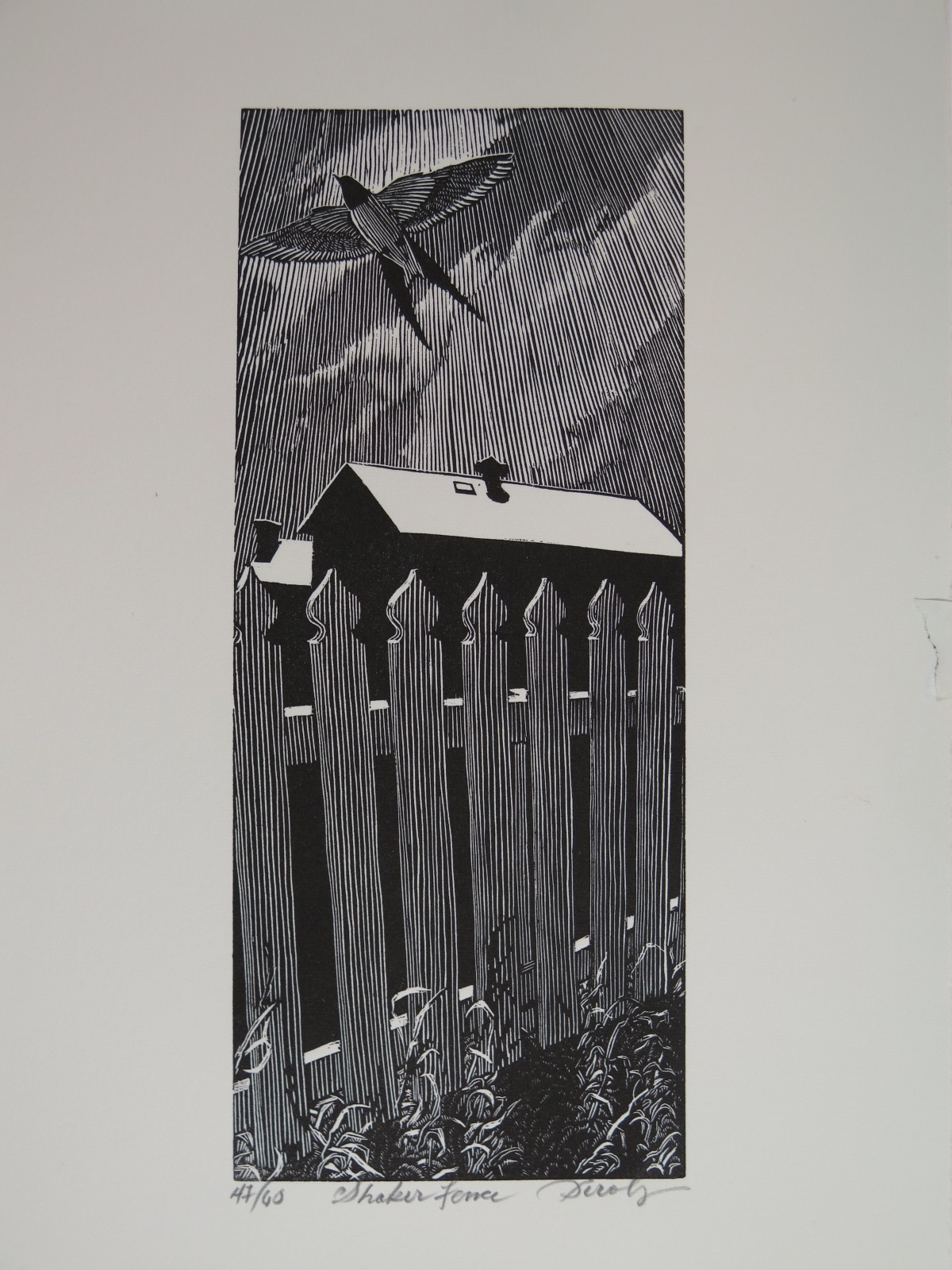 Shaker Fence
Wood engraving. 3 1/4" x 8" image on 7 3/8" x 9 7/8" magnani pescia paper. Click on image to see full print.
Please note because paper is hand-torn there may be slight irregularities in paper size.
Shaker Fence is one of nine wood engravings in the Shaker Prayer series.
For nearly two centuries the Shakers expressed their vision of heaven and love for God in their worship, communal life style, and their handiwork. The spirit that inspired their endeavors dwells within each object they made.
The Shaker chairs are the most powerful symbols of this spirit, so simple in line as to reflect heavenly perfection, they invite visiting spirits to rest: they are wonderfully crafted prayers.
A parallel spirit flows through all of nature, embodied in growing things, moving through seasons and cycles, exuberant and animate.
These sister spirits have influenced my work and form the basis of the Shaker Prayer series.